Maintain brand consistency with our new favicon feature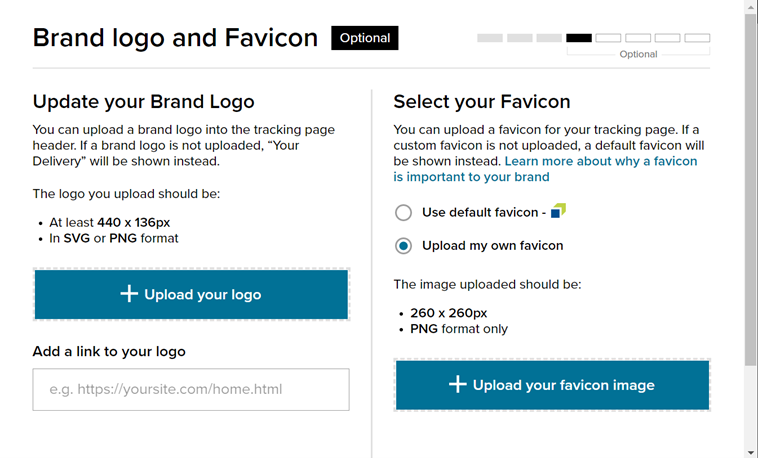 You can now add a favicon to your branded tracking page. A favicon appears in bookmarks, browser tabs, toolbar apps, history drop down menus and more.
This helps you create a cohesive ecommerce experience and ensures customers associate your tracking page with the brand.