Easily create and translate adverts in Delivery Tracker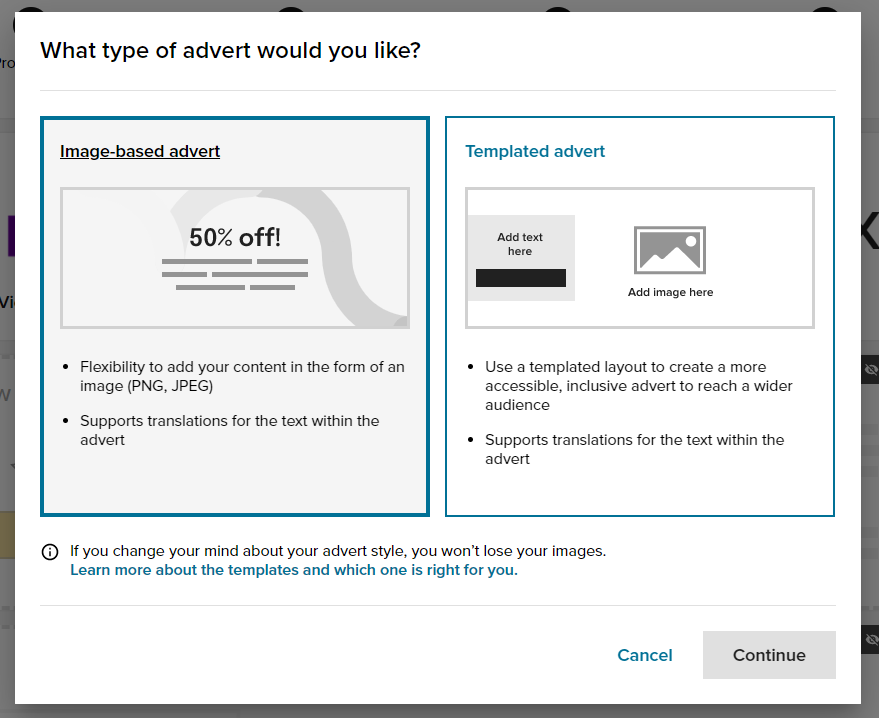 Adverts on your tracking page can help drive traffic back to your eCommerce site and encourage more sales.
We have improved the way you can add adverts to your Delivery Tracker pages. There are now two types of adverts you can create:
Image-based adverts - Letting you quickly upload an image that contains your messaging within its design

Templated adverts - Where you can create an advert from scratch by uploading a background image and writing a message and call to action in the editor to overlay on the image.
Both types can be easily translated to support any additional languages you have enabled for your page.