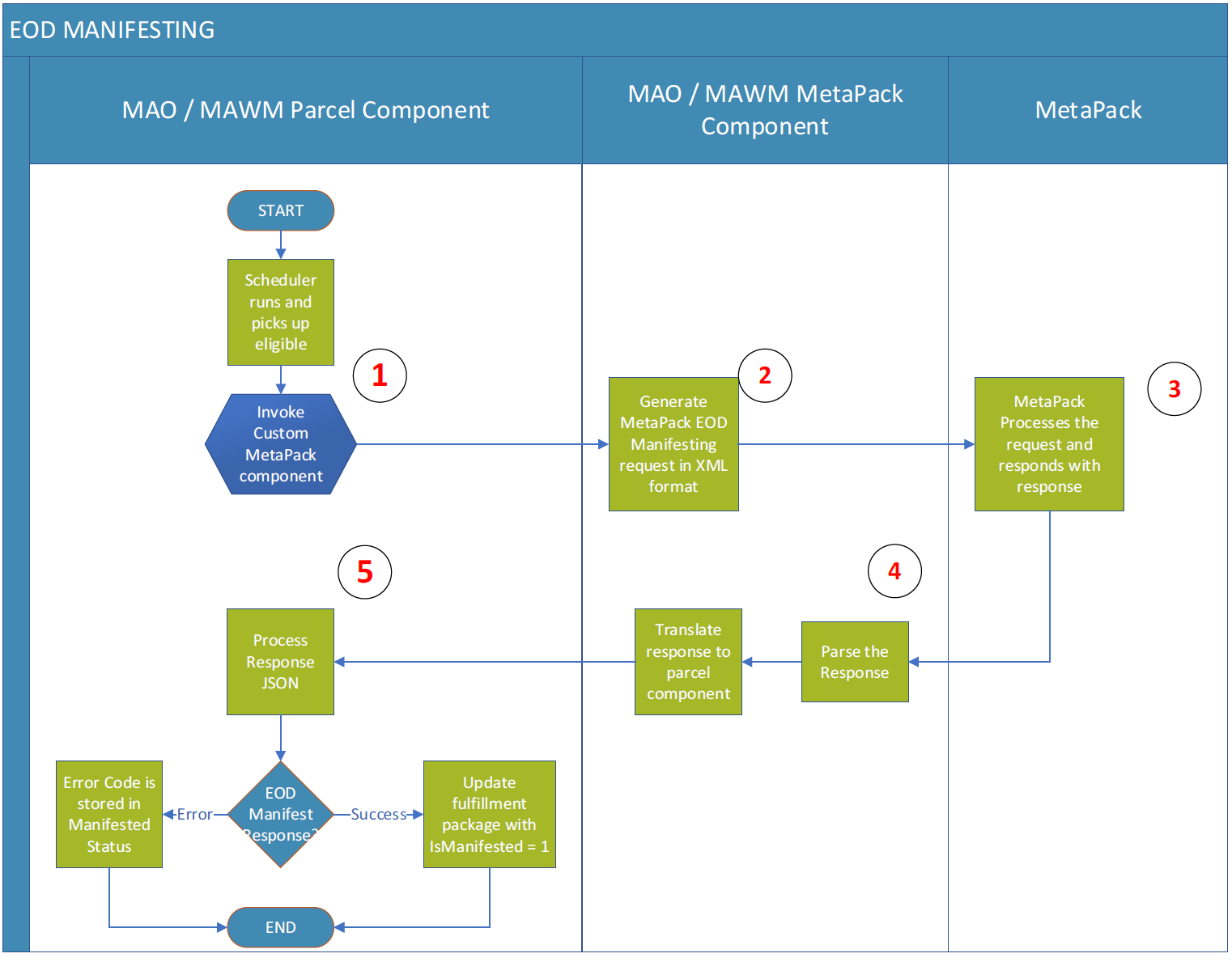 A configurable scheduled job is run to initiate the carrier manifesting process.

The single threaded job picks up any packages that have the following criteria:

They are past the configured remorse period.

They have a null value for MetaPackManifestedStatusCode.

The package Extended attribute MetaPackIsManifested has a value of '0'/null.

The list of these eligible packages is grouped by ShipFromLocationID, and the EOD Manifest is invoked for each group.

During this process the MetaPackIsManifested flag is updated to a value of '1'. This ensures that the tracking number will not be sent to Delivery Manager on the next manifest job run.

The Metapack Status Response Code is stored in the package Extended attribute in the Metapack Status Code field.
Note
Once a consignment has been manifested, it cannot be amended.
MAO/MAWM will trigger the markConsignmentsAsReadyToManifest call to Metapack Delivery Manager for the Metapack packages in MAO/MAWM based on a configurable remorse period.
MAO/MAWM will not trigger the createManifest call to Delivery Manager. It is expected that Metapack will schedule the auto-manifesting of any shipments in a 'Ready to Manifest' status, after the MAO/MAWM EOD Manifesting job has been run.