Our product and engineering experts are busily working to improve Delivery Manager's user experience.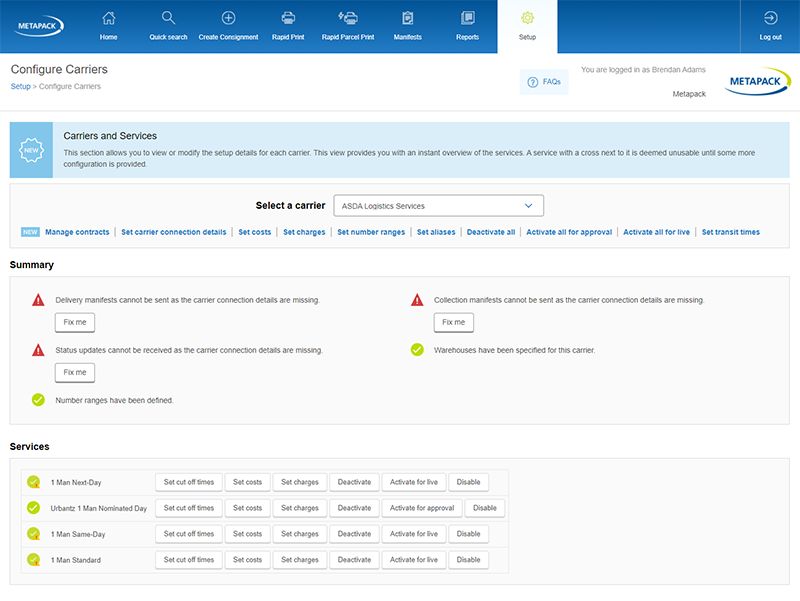 We're pleased to release the first step in this journey, with an improved Configure Carriers interface.
To make it easier to set up your carriers, the user journey has been streamlined, and important content moved into focus.

This gives you a clearer oversight of the services enabled for each carrier, while also highlighting any missing information.